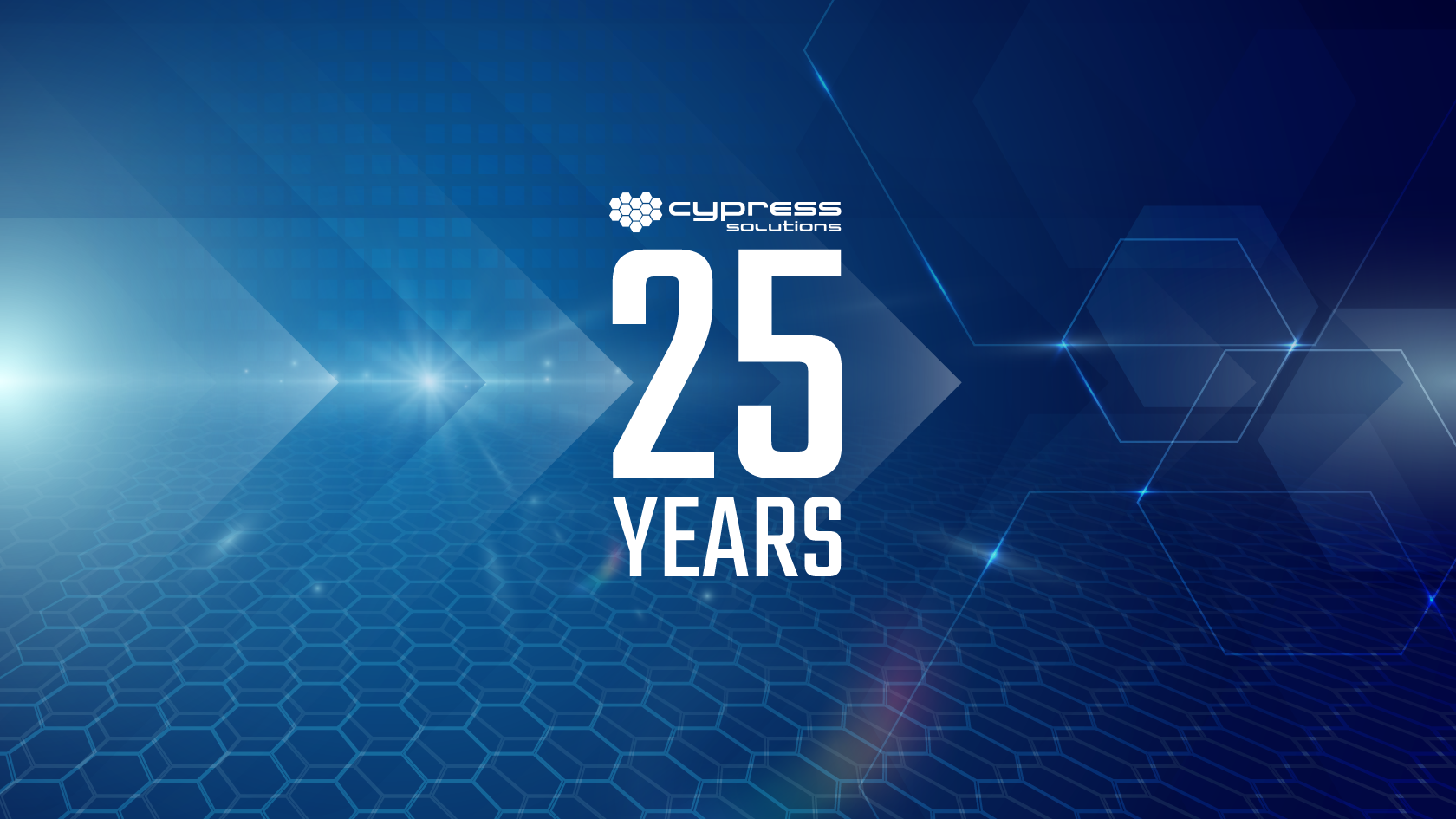 Cypress Solutions Celebrates 25 Years of Innovation
2022 marks Cypress Solutions' 25th anniversary. Over the years, Cypress Solutions has adapted to the changing markets and different demands from customers with new technology and devices along the way. We have established ourselves as a leader in the machine-to-machine (M2M) and Internet of Things (IoT) spaces with cutting-edge technology and solutions. In this article, we look at the key moments throughout Cypress Solutions' history.
1997 – Founding & product development
Cypress Solutions started as an engineering service company in 1997 that focused on new product development in the emerging wireless space, quickly turning new product concepts into prototypes with an eye to scalable production. We had engineering design expertise in hardware, software, and mechanical all under one roof including manufacturing capabilities such as CNC machining.
2003 – First Chameleon CTM product
In 2003, Cypress Solutions identified a market opportunity in the wireless fleet tracking space and designed our first product – Chameleon CTM wireless gateway. The Chameleon name originated from the idea that our devices could adapt to a variety of environments. With our new CTM-100 device, our vision was to have a flexible wireless hardware platform supported by excellent service and support.
2004-2006 – Following Chameleon CTM devices
Following the success of the first Chameleon device, Cypress Solutions released the CTM-130 in 2004 – a 2.5G device with CDMA 1XRTT. This was followed by our third-generation device, the CTM-150 as a 3G EVDO device. These Chameleon wireless gateways paved the way for the advanced hardware that was soon to come.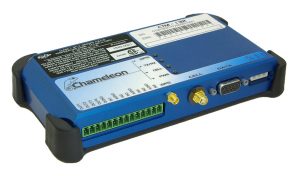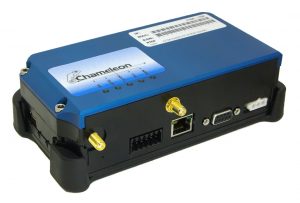 2010 – Introducing Cypress VUE fleet telematics
With reliable hardware in place, Cypress Solutions looked toward adding a software solution to increase the functionality of the devices. The introduction of the Cypress VUE fleet telematics platform gives our customers an in-depth look at how their fleets are performing and assists in increasing operational efficiency through custom reports and analysis.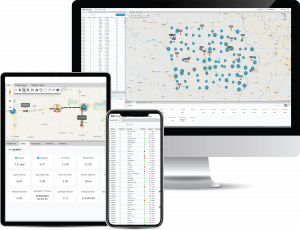 2011 – CTM-200 device and large-scale customers
The greater demand for fleet tracking solutions led to the introduction of the CTM-200 wireless gateway, our most successful product to date. The CTM-200 introduced a range of new capabilities and features as a ruggedized device that could be used in almost any setting. As an LTE CAT 3 device, the CTM-200 is compatible with 4G networks that integrated smoothly with Cypress VUE to create a complete solution for fleet managers and allowed us to serve customers with large fleets. With over 43,000 devices sold and many still in use today, the CTM-200 was a foundational product for Cypress Solutions.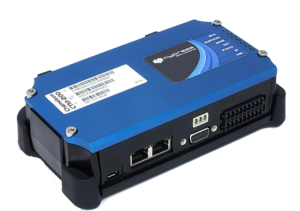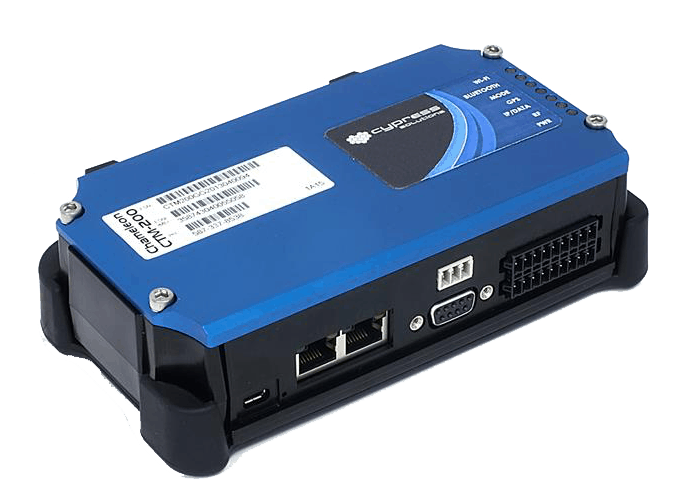 2013 –

Oxygen 3 for branch networking
The Oxygen 3 was a unique product for Cypress Solutions, allowing us to better serve the branch networking market. Our clients ranged across retail, banking, lotteries, and digital signage to name a few. The device is commonly used as a backup or fail-over solution for several large retail and lottery organizations, becoming another very successful product for Cypress Solutions. The product line also featured the Oxygen 3 Plus with some added functionalities including a Wi-Fi enabled model.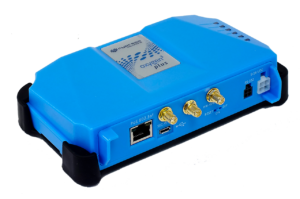 2017 – CTM-ONE device for lower cost applications
With the growing demand for lower cost wireless solutions, Cypress Solutions introduced the CTM-ONE wireless gateway, that use LTE CAT 4 and CAT M wireless technologies. The CTM-ONE also introduced an array of accessories, including solar powered solutions for remote deployments.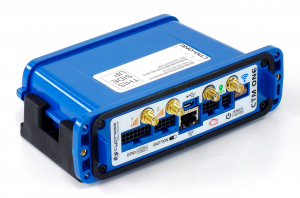 2021 – Cypress IOT integration 
Cypress Solutions introduced Cypress IOT as a cloud-based multi-tenanted platform to directly manage devices. The ability to monitor devices and generate reports based on the health of each device gives customers an added level of control and troubleshooting to prevent unexpected issues in the field. Cypress IOT paired with Cypress VUE and the CTM-ONE have become the full solution for customers looking to maximize their fleet operations.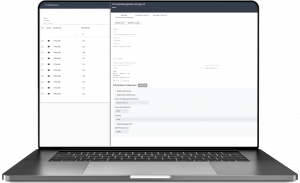 Coming soon – CTM-500 for new 5G networks
Today, we are manufacturing the sixth generation of the CTM wireless gateway which will be the first to support 5G. We have been selected by customers in the markets we serve because of our device's rugged reliability and flexibility to adapt to new requirements. Our solutions bring back data from the operational edge to the back-end systems that help our customers manage their business operations.
With that in mind, we are continuing to develop our solutions based on feedback from our customers. Our new Route Completion Service (RCS) feature in Cypress VUE, has been very successful and has been adopted by several customers with great results so far as it allows them to track the exact progress of each service route in real-time. If you have any suggestions or would like to discuss a wireless communication solution, please contact us.