Monitor all your devices in a single platform.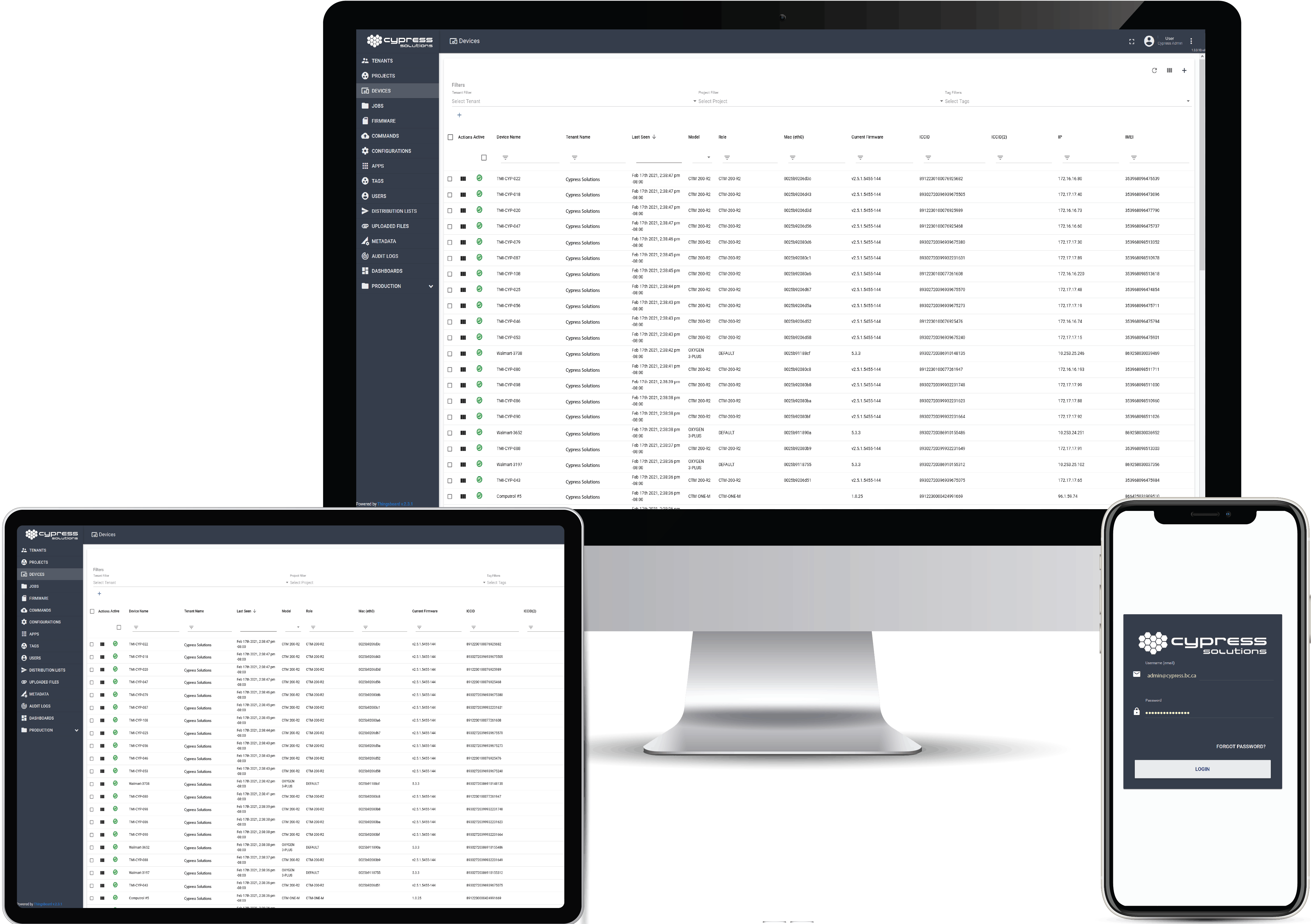 Cypress IOT - Key Features
Collect telemetry data in one place
Configure your devices to receive telemetry values at certain intervals and store them all in one place. With this platform, you are in command. Let Cypress IOT monitor device security and deploy them safely. View the collected data in visual charts and take important actions.
Configure and manage devices
Leverage the Cypress IOT platform to manage your projects, active devices and edit configurations. Connect with our CTM-ONE and Oxygen 3 Plus devices or with your existing hardware. Add jobs and commands to automate processes with 24/7 remote control. Set up real-time notifications and alerts via SMS or email.
Gain data-driven insights
The software has an advanced reporting tool allows you to build your dashboard with custom widgets. Display data in different forms to visualize real-time diagnostics, track and map your devices' GPS coordinates and generate new opportunities with predictive insights. 
Manage devices with a peace of mind.
Cypress IOT is the platform that brings your networks and devices to the next level. Work smarter and more efficiently, all from your desktop, tablet or phone. Our solution is ideal for all industries.
Winter operations
Police cars and first responders
Waste and recycling
Rail and marine
Oil, gas and mining
Utilities
Manage your devices for optimal performance now