PRODUCT DISCONTINUED
The CTM-200 is no longer available for purchase and is discontinued due to obsolescence. The CTM-ONE is the recommended alternative (some changes to installation wiring may be required for device replacement depending on application). For customers with active warranties, you will not be affected and product will be fully warranted for the remaining duration. In some cases, product replacement with the CTM-ONE may be recommended. Firmware life cycle is now in maintenance and no new features are being developed for this product.
The industrial cellular wireless gateway for fixed and mobile applications.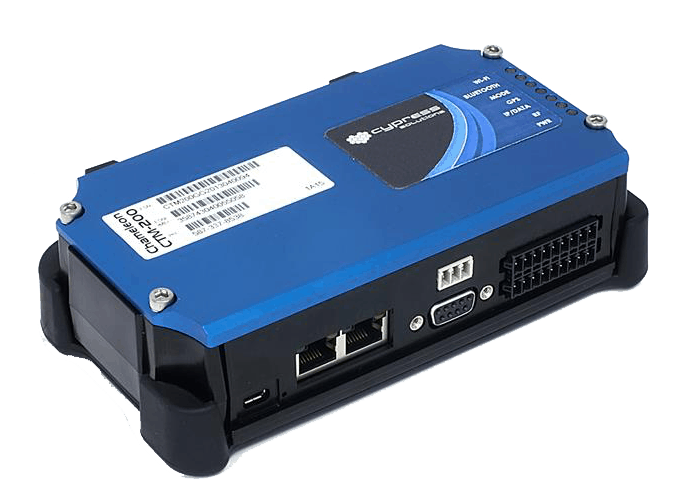 Keep your assets connected at all times.
The CTM-200 is a Linux based platform powered by ARM Cortex-A8 800 MHz superscalar processor. Its on-board standard features make the CTM-200 ideal for mobile fleet applications or fixed site office and SCADA communications.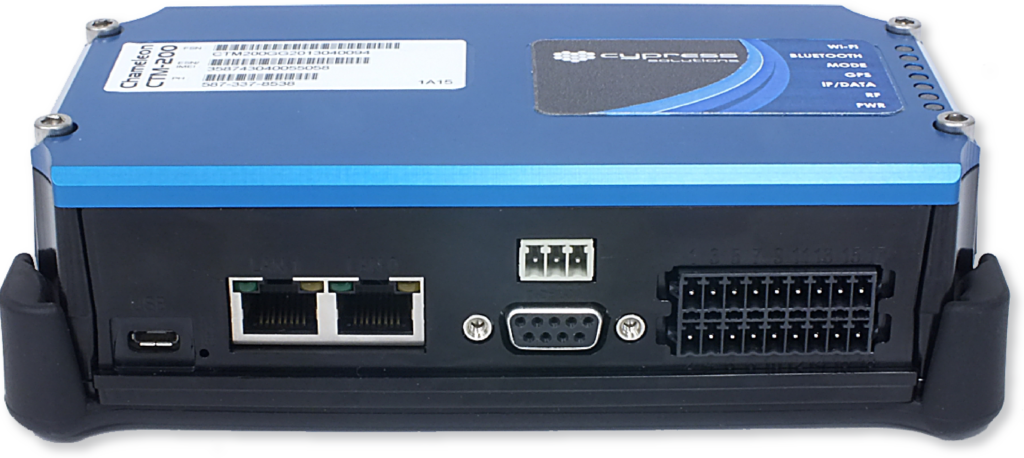 CTM-200 standard hardware features
Dual 10/100 Ethernet ports

Wide input voltage range

1 Serial RS-232 port, optional RS-485 or second RS-232 port

Multiple GPIO analog/digital input and output control

Integrated RFID device support for HID card and iButton

High accuracy GPS positioning technology

CAN bus for engine vehicle diagnostics support

Integrated Wi-Fi and Bluetooth support

Integrated accelerometer

Real time clock

Low power modes of operation
Track your device with Cypress IOT
Manage and monitor your cellular wireless gateway in an integrated platform for device management, data analytics and dashboarding.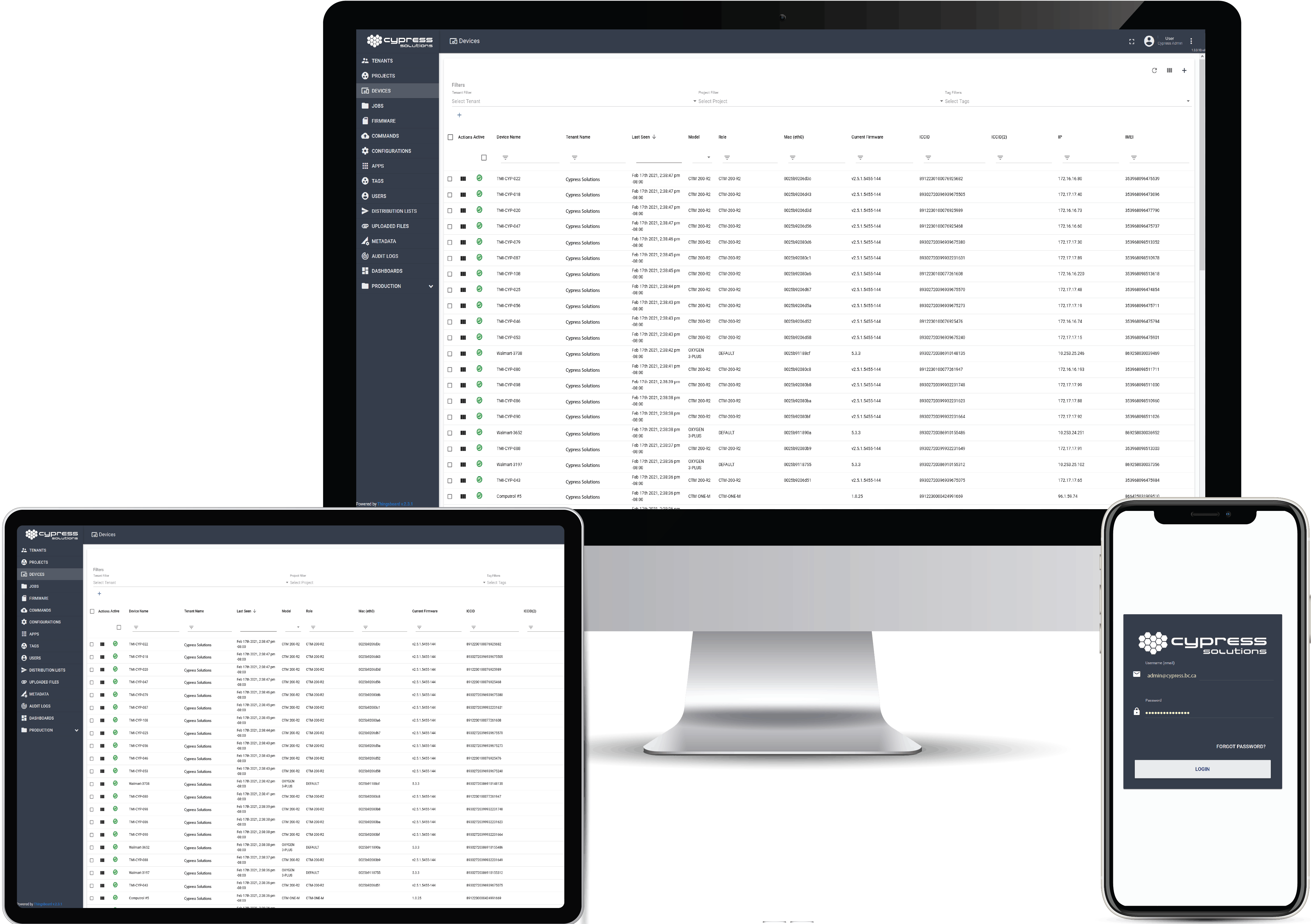 Let us build a custom solution suited to your needs