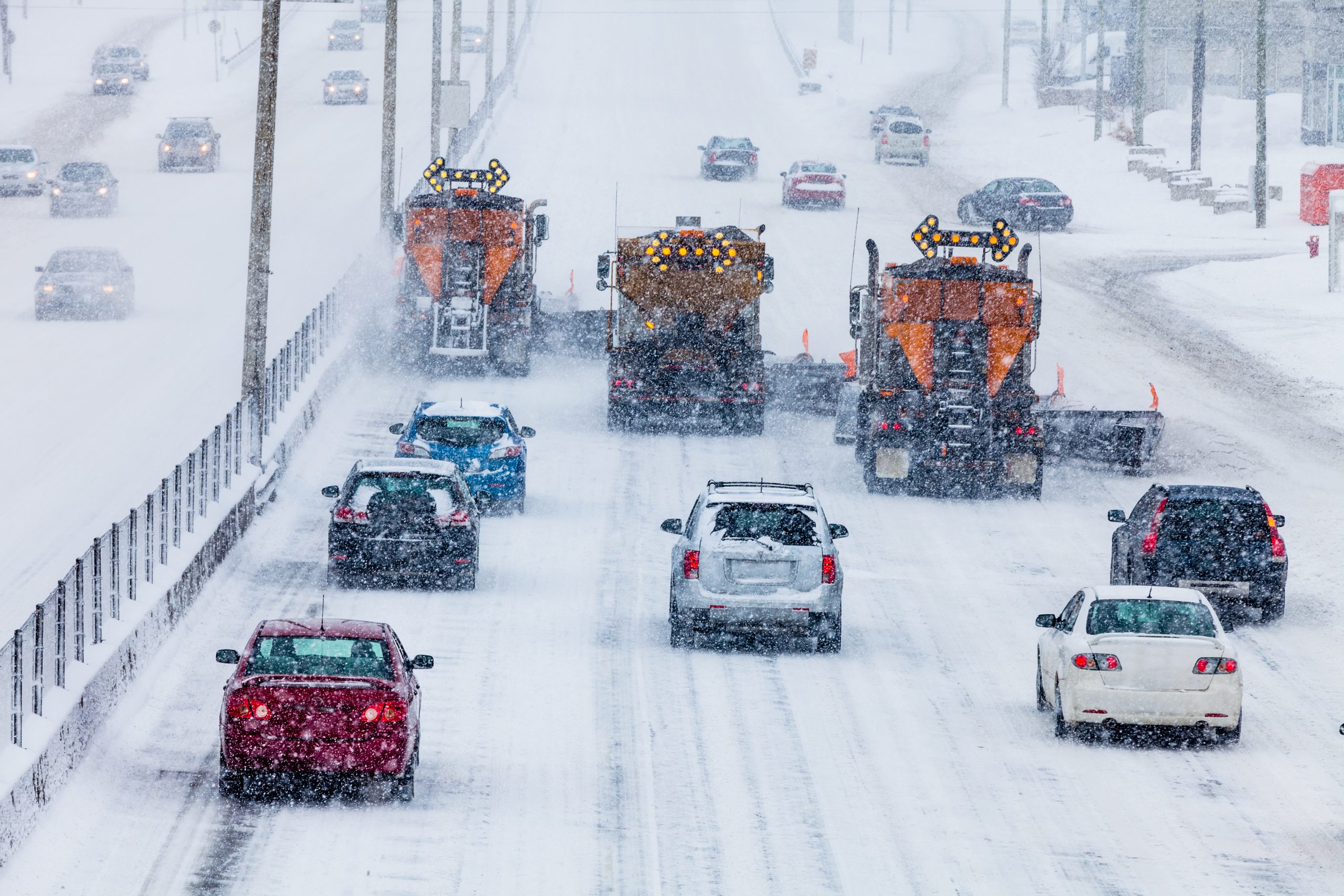 A Look at How Cypress Solutions Serves Municipalities Across North America
Cypress Solutions provides full-stack solutions to several different markets across North America. One of our top markets is municipalities.
Different cities and counties rely on Cypress Solutions to assist in their day-to-day operations all year-round. This ranges from seasonal operations such as snow plowing and street sweeping to all-season operations such as waste collection and public safety.
Winter Maintenance
Winter fleet operations are crucial to the safety of citizens during periods of harsh weather conditions. People rely on the city to keep street conditions as safe as possible for transportation through any conditions.
Snowplows and Salt Spreaders
Most municipalities in North America implement snow plows and salt spreader trucks to clear snow and ice from the roadways. While using heavy-duty vehicles like these, fleet managers should have the ability to monitor the status of their vehicles along with parameters such as plowing efficiency, spreading efficiency, trip efficiency, and many more.
One of the most important metrics for a fleet manager to analyze would be material usage. With a custom material usage report on Cypress VUE, managers can see the amount of solid materials, prewet, and anti-ice being used and their exact costs. This helps measure the efficiency of the spreaders and track costs for different routes, areas, or vehicles.
Our solution can integrate with different vehicle sensors like a plow sensor to indicate when a plow is up or down. This data is crucial in differentiating when a snowplow was physically plowing a road, when it is in transit and when it was idle.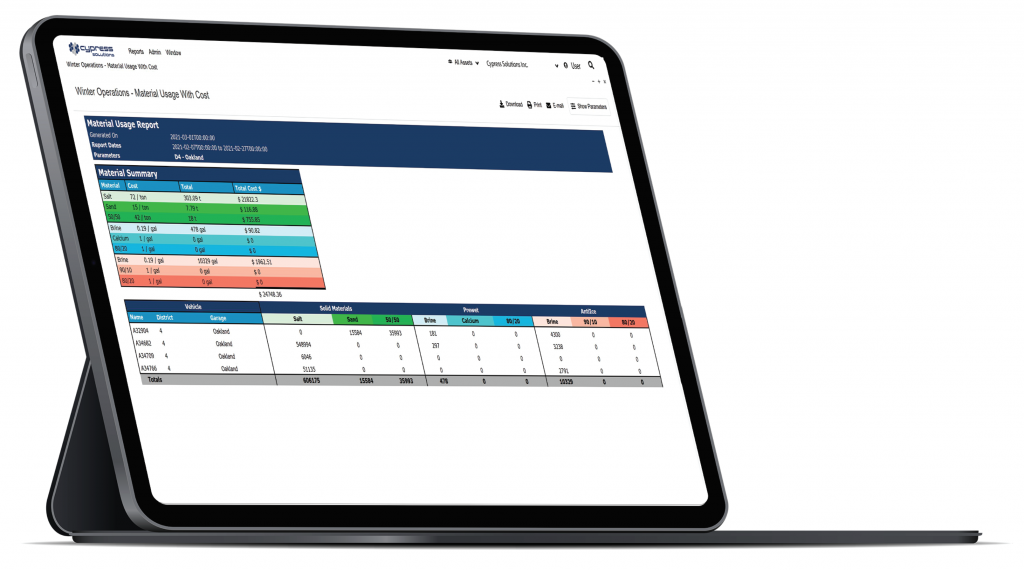 Material Usage Report in Cypress VUE Telematics Platform
Summer Operations
After managing the severe weather conditions for half of the year, municipalities must bounce back during the Spring and Summer months to care for the roads and common areas around the city.
Street Sweepers
One of the most common operations Cypress Solutions helps municipalities track is street sweepers. Sweepers help keep cities tidy by picking up any debris found on the roads. Our Cypress VUE platform can generate custom sweeper reports to help managers track speed, distance, and the distance covered by each sweeper broom.
Cypress VUE also offers a Route Completion System (RCS) to help analyze which routes have been completed in real-time. A complete route can be set up and defined by the customer. For example, two passes down one road with the brooms down would show a route as 100% complete on the map. The RCS is also utilized for winter maintenance operations.
Mowers
Another summer operation to keep cities in top shape during the warmer months is lawn mowing. Our CTM-ONE wireless gateways are capable of monitoring mowers and reporting the data to Cypress VUE where mowing reports are generated for administrators.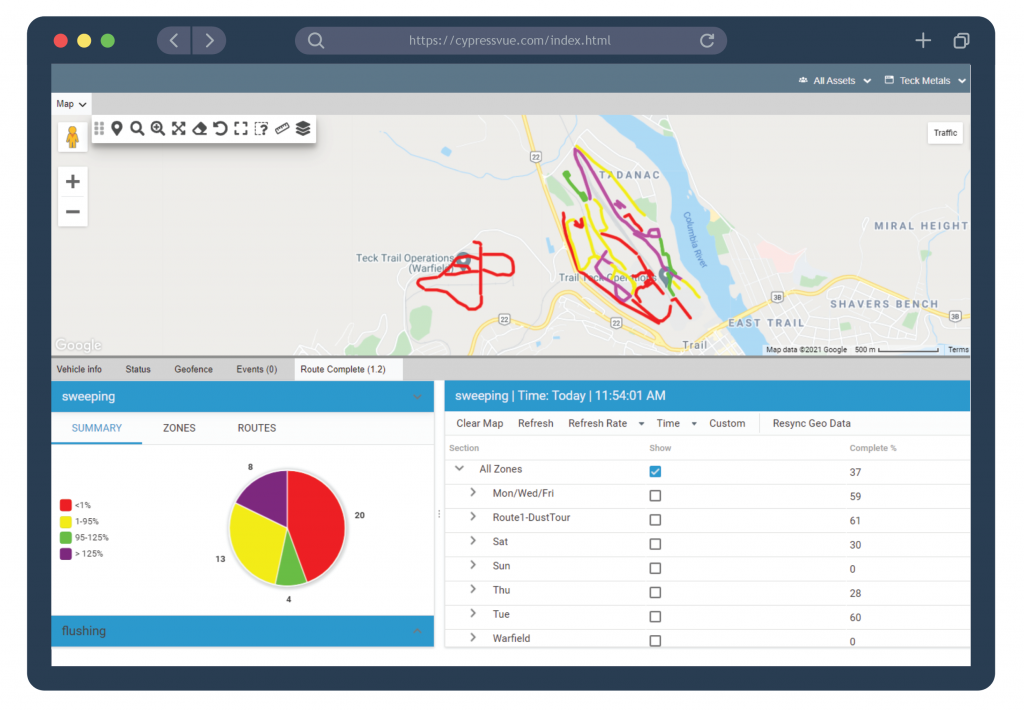 Route Completion System – Sweeping

Year-Round Operations
Besides winter and summer operations, municipalities have several different services which continue to operate throughout the year.
Waste Management
Municipalities typically have a waste management system where waste and recycling trucks are used for the collection and disposal of waste. Cypress Solutions works with fleet managers to equip these vehicles with appropriate solutions to support the waste management application.
The CTM-ONE can integrate with a unique camera application used by operators to capture photos of specific events or use as a dashcam. The camera can record debris on the road, contaminated or missing garbage, or even current road conditions.
Cypress Solutions also equips bins with RFID tags so that waste collection vehicles can identify the exact bins they have collected and tipped. This data is then reported directly to Cypress VUE. These tools, paired with custom waste summary reports, help make the waste management system more efficient in both the short and long run.
Public Safety
Another year-round municipal operation that Cypress Solutions supports is public safety. Police, fire, and ambulance are all vital parts of any community. For that reason, it is important to have a system in place which can monitor these vehicles and ensure they are operating efficiently.
A key feature on Cypress VUE which is utilized by public safety customers is the geofence tool. Geofences are used to define an exact area on the map which can then detect when specific vehicles have entered the area, along with any events that have taken place while they were within the geofence.
This tool is important for public safety vehicles because users can create geofences to track different police, fire, or ambulance zones and see when vehicles were required to leave their assigned zone and which zone they travelled to. Administrators can then generate custom reports from this data. Other vehicle parameters such as speed, fuel, mileage, trouble codes, and siren usage can all be monitored by Cypress VUE.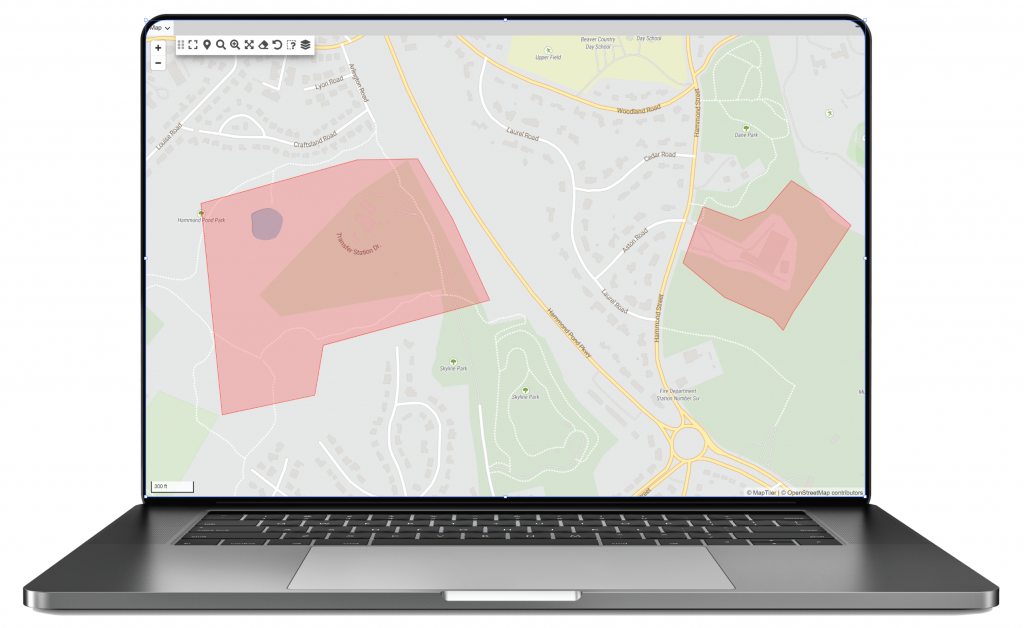 Geofencing in Cypress VUE
Choosing the Right Solution for your Municipality
Municipalities have many different services operating at the same time so it is important to be able to track them all in one single platform. Our CTM-ONE devices paired with our Cypress VUE fleet tracking system and our Cypress IOT device management platform create the perfect solution to effectively collect data and organize it to create meaningful reports for administrators and managers to understand how their fleet vehicles are operating.
To learn more about our customized operations for all municipal services, please click here. If you have any questions about our CTM-ONE wireless gateway or the Cypress VUE fleet telematics solution, please call 1-877-985-2878 or email info@cypress.bc.ca.