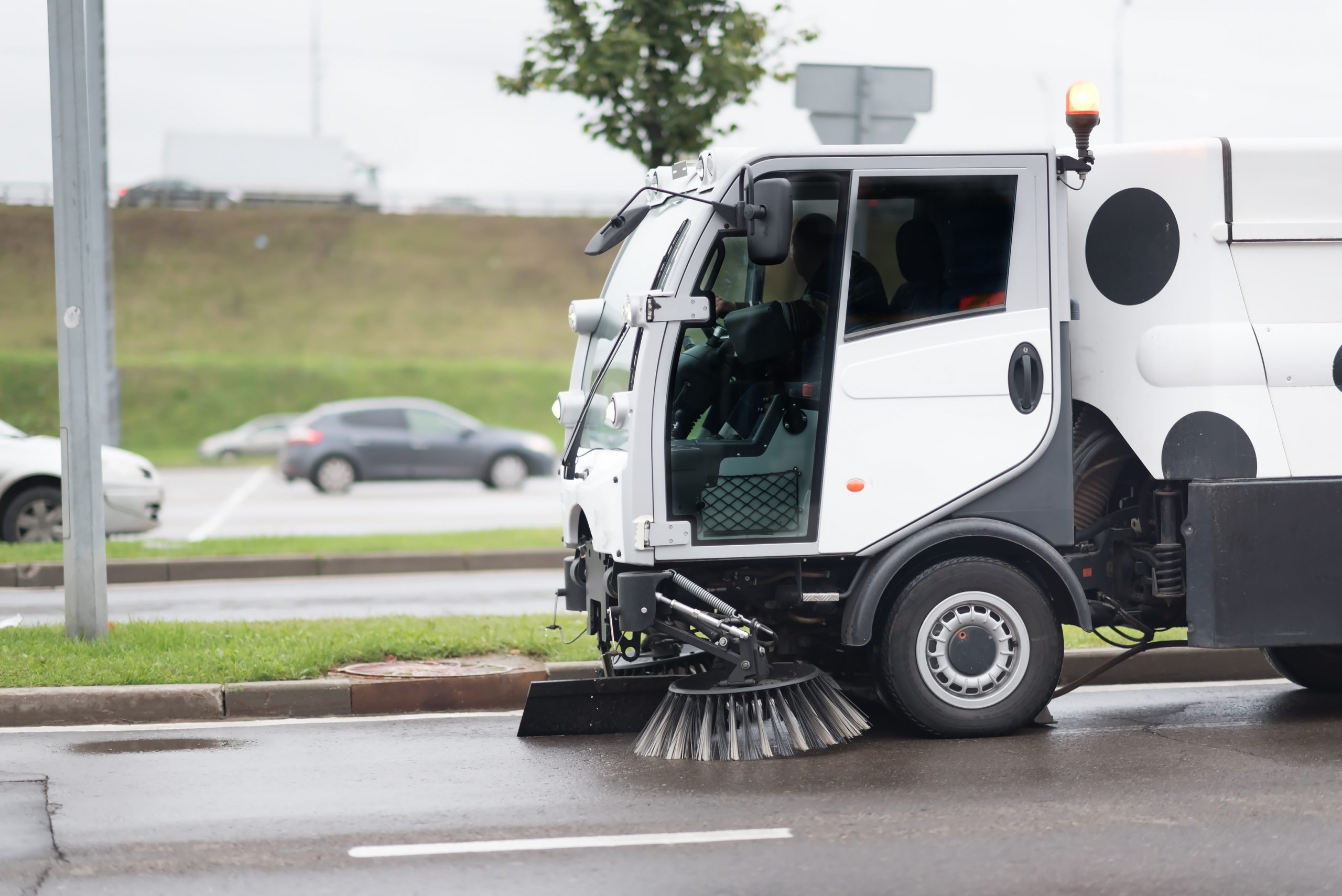 Monitor your service fleet progress with Route Completion Service
Cypress Solutions is committed to providing the most innovative solutions to businesses with service fleets. We recognize that for optimal operational insights, fleet managers must oversee the completion progress of service fleets in real-time. To align with this objective, we have introduced Route Completion Service (RCS), which can be added as an optional system feature within the Cypress VUE telematics platform.
What is Route Completion Service?
RCS allows fleet managers to gain a comprehensive view of service fleet performance. Administrators can set requirements to define a complete route in Cypress VUE based on the fleet service. Managers can customize the system to fit any fleet activity:
Snowplowing
Road salting
Street sweeping
Dust suppression
Surface grading
And many more!
Experience the benefits of RCS
The RCS system utilizes geofences to map out vehicles' specific routes. Administrators can easily monitor route progress with distinct colour categories on the map. Because RCS provides live updates for the past 48 hours, this gives both historical and current fleet service movement for management to plan and optimize routes.

Zones, Routes, Segments
To ensure the fleet operation teams get the most meaningful data out of RCS, Cypress Solutions created two types of groups for data organization:
Geolocation: the geographic location of the service fleet identified in real-time
Activity: this is the service that the fleet performs (e.g. grading, plowing)
The geolocation groups include three hierarchy area levels on the Cypress VUE map.
Zones are the primary grouping level and consist of one or multiple segments. Create different zones to categorize and identify job functions tailored to different fleet service needs.
Routes contain one or multiple segments. This secondary level of grouping helps to categorize the zones into specific areas for ease of monitoring.
Segments are the tertiary grouping and contain individual georoute segments.
Ultimately, this hierarchy allows management to have a high-level overview of the completion rate for the segments in their respective routes and zones.

Activity panel
Within the activity panel, up to four service fleet activities can be added to gain insights into their service completion progress. Use a selection of colors to categorize the completion statistic brackets. This visualization enables administrators to coordinate job dispatches and maintain ongoing communications with operators on the road.

Zones-Routes-Segments Panel
Use this information panel to navigate the zones, routes, or segments. Checking off the boxes next to the chosen section will display the corresponding routes or segments on the real-time map.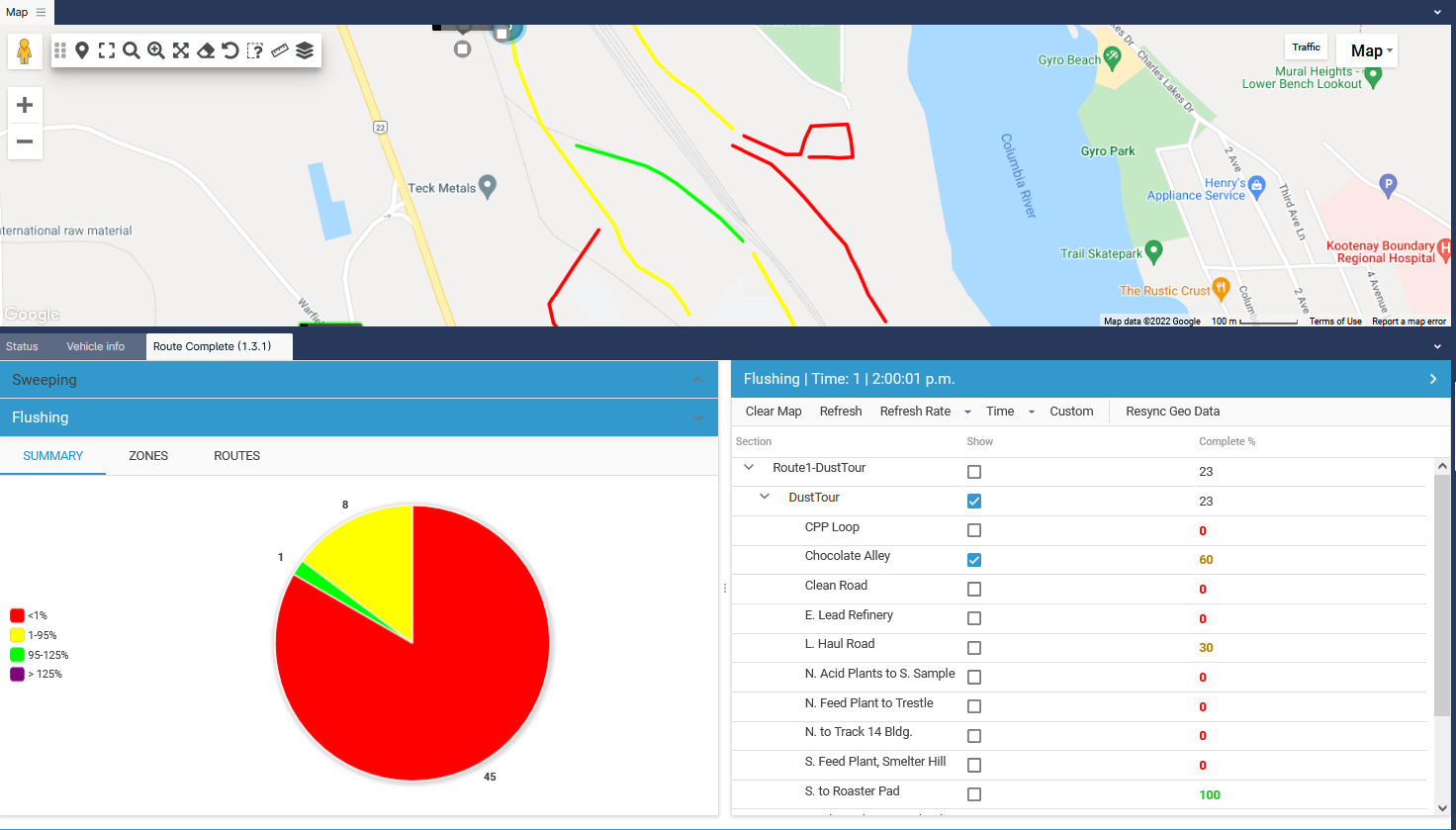 Status panel
Utilize the status panel as a diagnostic tool to record system operations and errors.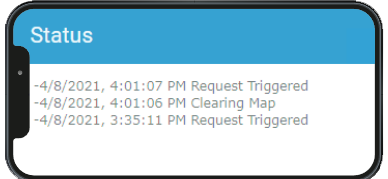 How to get started
Speak to our team of specialists to see a live demo of the RCS system and discover new ways to optimize your fleet operations. You can fill out the RCS questionnaire so our team can understand your full requirements. Our team will be in touch shortly once we review your requirements.
For immediate inquiries, please contact us at +1 (844) 462 9773 or email info@cypress.bc.ca.