Frequently Asked Questions
Find answers to some of the most common questions our customers have.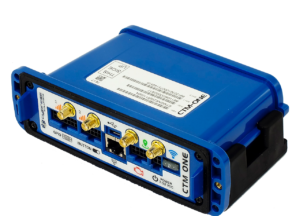 What power options does the CTM-ONE support?
The CTM-ONE has a CAN Bus port that supports two CAN interfaces. For ease of installation in mobile applications, connecting the supplied OBDII or J1939 cable is all that is required to provide power and obtain vehicle parameters such as trouble codes, odometer, fuel, idle time, ignition state, and engine hours. A locking power connection is also available for installations where CAN is not available or required. The DC power connection supports 6-36 Volts DC with ignition-sense detection. An optional internal battery is available to provide a "last-gasp" solution for tamper detection.
How do I factory reset a CTM-ONE?
At the moment, it is not possible for a user to do a factory reset themselves. This will be included in a future firmware release. In the meantime, the Reset to Defaults button can be used on each screen.
Can I use multiple SIM cards in my CTM-ONE device?
The CTM-ONE device features a dual SIM port for two different SIM cards. SIM cards can be swapped out at anytime. Cypress Solutions can assist in providing the best SIM cards for the CTM-ONE or you can use your own SIM card.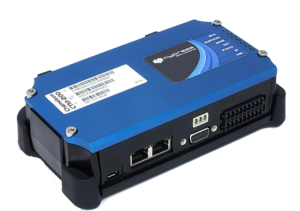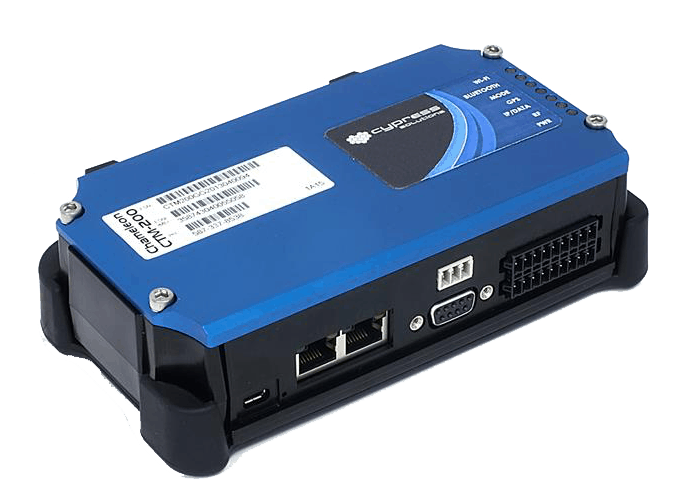 Why is my CTM-200 not connecting to cellular data?
Ensure the SIM card is inserted properly and all antennas are connected. Ensure that the APN is correct (cmd apn) and check the status (cmd rfstats). If the device is a CTM-200 R1, please see the GPS Rollover.
Why is my CTM-200 not getting a GPS fix?
This is indicated by the GPS LED flashing green. Ensure that the device's antenna is exposed to a clear view of the sky. Swap the GPS antenna with a working GPS antenna to identify if the issue is the antenna. Cmd stm status can be used to check the current status.
Why does my CTM-200 never turn off?
Ensure you have wired in your ignition line and check that your device is configured to power off after ignition goes down. See this link for more information.
Query current setting: cmd pwr sdwn 1

Command to configure cmd pwr sdwn 1 X

X = time in seconds

EG: power down after 300 seconds (5 mins) of IGN being Low: cmd pwr sdwn 1 300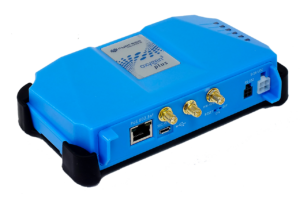 What power options does the Oxygen 3 / Oxygen 3 Plus support?
Both the Oxygen 3 and Oxygen 3 Plus wireless gateways support Power Over Ethernet (PoE) and AC Power Adapters.
Why is my mobile device's download speed faster than that of my wireless gateway when I run a speed test?
Mobile devices have different radio modules than the ones in Cypress Solutions devices. We have options for higher speed and lower speed radios. Comparing your mobile device to a Cypress Solutions device is not an accurate comparison.
What do I need to do if I have changed the SIM card to a new carrier?
First, connect to the wireless gateway and access the web user interface. Select 3G/4G WWAN and update the APN to what was provided by the new carrier.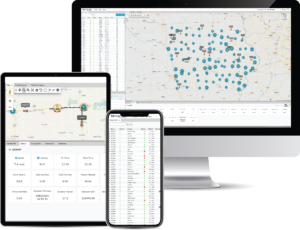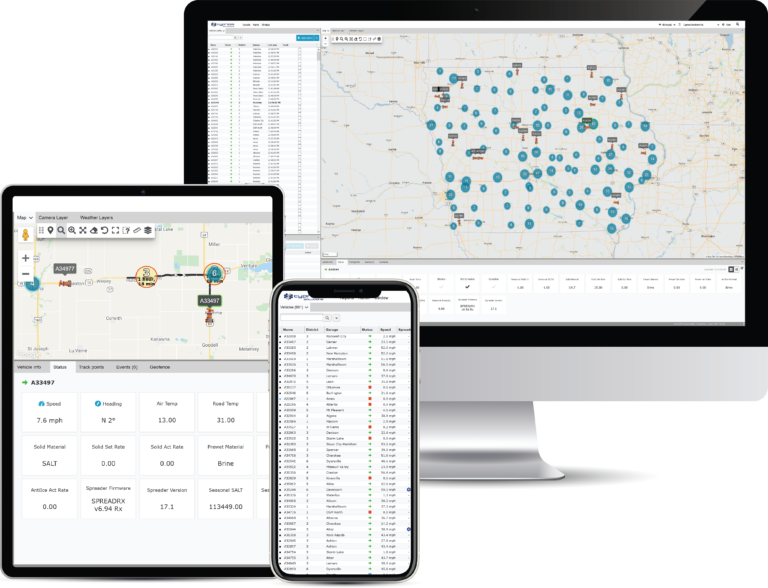 What is Cypress VUE?
Cypress VUE is used in conjunction with fleet-installed hardware like the CTM-ONE or CTM-200 wireless gateway. The gateway sends telemetry data via cellular wireless to Cypress VUE where data is displayed in real-time. In addition, other equipment in the vehicle can be connected to the gateway, and data from this equipment can be displayed in the software.
How do I change my user password?
Click your username in the top right

Select Settings

Select Password

Enter Current Password

Enter New Password

Click Save
I forgot my password. How do I reset this?
Simply reset the password by clicking on "Forget password". This would prompt you to enter your username or email to get a reset password link.
Can I create my own custom reports?
At this time, you cannot create your own reports from scratch. If you would like a specific report created, Cypress Solutions will work closely with you to set up the report.
What are the steps if I remove a device from a vehicle or if I move a device to a new vehicle?
Please contact our support team at support@cypress.bc.ca to receive a device swap and vehicle decommissioning guide with detailed instructions.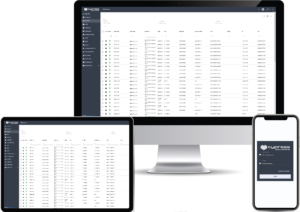 What is Cypress IOT?
Cypress IOT is a secure multi-tenant device management software. The platform provides the ability to securely configure and deploy devices, as well as updating device firmware. You can edit configurations, add jobs, and automate tasks all from your desktop, tablet or smartphone.
What is the difference between device management and device monitoring?
Device management allows users to interact with each device and make changes to device configurations. Executing a job is equivalent to managing a device. Device monitoring utilizes logic and features in the device configuration to provide details to Cypress IOT. Within Cypress IOT, you can navigate to a device and look at telemetry data. You can then use that data to generate reports and populate dashboards.
What is the difference between Jobs and Commands?
A job requires a name defined, an action to perform, and a list of devices to apply the job to. A command is one of the three types of jobs that can be run. The Jobs tab will contain a list of jobs that have been sent. 
An action would be one of the following:
Firmware: send as a job to upgrade your device's Firmware

Commands: bash script that runs commands on device via a command line interface (CLI)

Configurations: various configs that can be pushed to a device in the field