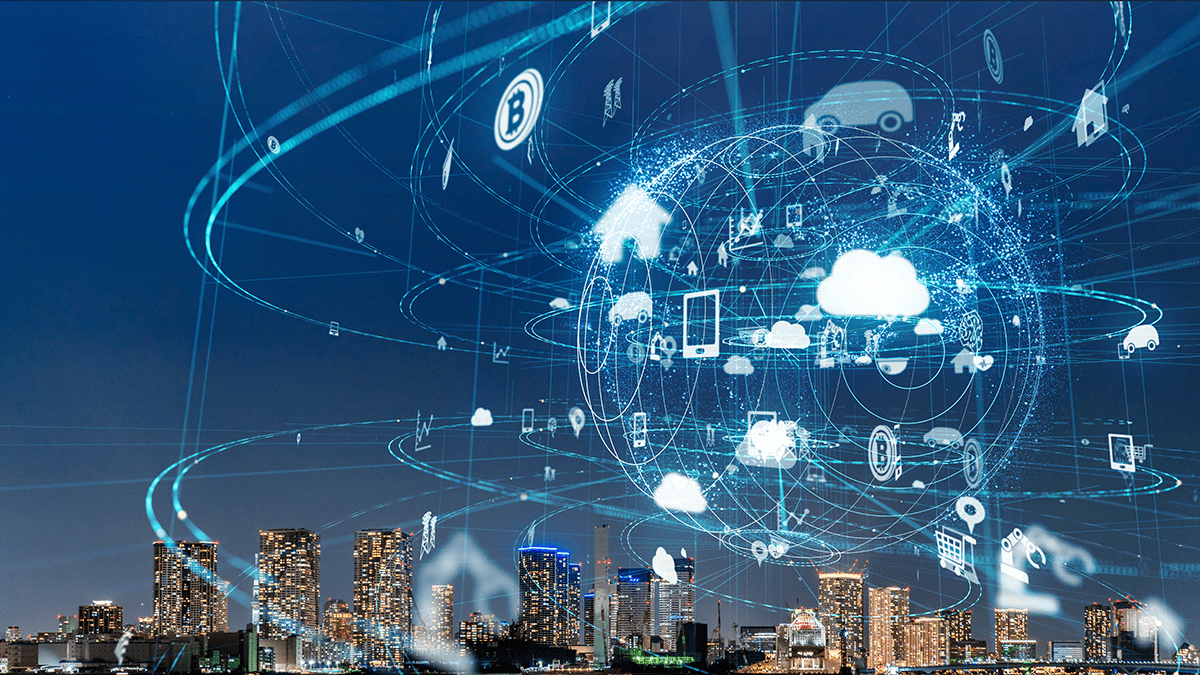 Cypress Solutions Wins Grand Prize in 2010 NAVTEQ Global LBS Challenge®
NAVTEQ, the leading global provider of maps, traffic and location data enabling navigation, location-based services and mobile advertising around the world, last night announced at an awards ceremony at Where 2.0 that Cypress Solutions Inc. is the Grand Prize Winner of the North America edition of the 2010 NAVTEQ Global LBS Challenge. Cypress Solutions Inc. will receive over $800,000 in cash, data and tool licenses, and services from a total global prize pool valued at over $10 million.
Vancouver-based Cypress Solutions Inc. won the competition with its mobile LBS application, VUE, a marine fleet solution that tracks tugboats, barges and log booms. With the integration of Marine Asset Trackers and AIS data, VUE provides expanded map functionality, replacing current paper-labeling techniques and manually locating numerous assets across an expansive coastal environment. Cypress Solutions Inc. took the Grand Prize over eleven other finalists who presented to a prominent panel of judges consisting of executives from leading wireless and technology companies, including AT&T, deCarta, Denso, DeviceAnywhere, DigitalGlobe, Imagination Technologies, Intel, Microsoft (Bing Maps), Research In Motion (RIM), Samsung, Tanla and Verizon.
Two Runners-Up were also selected by the judging panel:
First Runner-Up: ZOS Communications (www.zoscomm.com) – zhiing is a rich messaging application with location at its core, enabling services from social to enterprise to be layered into the lives of users—your universal inbox for location communications and interactivity.
Second Runner-Up: Spriv (www.spriv.com) – Spriv revolutionizes automatic Internet authentication, preventing fraudulent use of stolen credit cards and user/password information by tying their use to the owner's mobile phone location.
We are thrilled that the NAVTEQ Global LBS Challenge is a part of Where 2.0 this year, as the conference draws an impressive number of developers to Silicon Valley and is a great opportunity to showcase NAVTEQ's strong support of the developer community," said Jeff Mize, executive vice president, Global Sales, NAVTEQ. "The innovative group of applications in our North America contest, which includes a broad solution ranging from business and fleet applications to a fitness performance assistant, builds on the diverse range of impressive solutions we saw in the European leg of our competition last month."
Special recognition awards were also presented by sponsors for outstanding achievements, including:
3D Arts (www.3dartsmobile.com), Hile Arcade™: Best App for Use of Tanla License Manager, selected by global sponsor Tanla, and
Cell Storm (www.cellstorm.com), Cell StormReal Estate: Most Innovative Use of Graphics, selected by global award sponsor Imagination Technologies.
About Cypress Solutions
Cypress Solutions specializes in the design and manufacture of wireless products for industrial and commercial markets. The products are marketed under the Chameleon brand name and deliver rugged, reliable hardware that is flexible enough to meet the most demanding applications.

Chameleon Modems provide a broad band data connection using the world's high speed wireless networks, (HSPA/EV-DO/802.11) and are deployed for both fixed and mobile applications. Chameleon wireless personal area network (WPAN) devices extend the wireless modem's functionality and include a Man Down Pendant, Engine Vehicle Diagnostic Transmitter, and Marine Asset Tracker.
About the NAVTEQ Global LBS Challenge®
First launched in 2003, the NAVTEQ Global LBS Challenge is a worldwide competition conducted by NAVTEQ Network for Developers™ (NN4D), daring application developers around the world to build innovative location-based services (LBS) using dynamic positioning technology and NAVTEQ® maps. Integrating the accuracy and richness of NAVTEQ digital map data and LBS content facilitates the timely evolution of the next wave of location-aware applications. The Global LBS Challenge has become the premier event in the LBS industry for shining the spotlight on global LBS innovation and opportunity. Over 32% of the finalists from the past six years have gone on to receive venture capital funding or launch commercially-distributed applications. For more information on this year's competition, go to
www.LBSChallenge.com.
About NAVTEQ
NAVTEQ is the leading global provider of maps, traffic and location data (digital location content) enabling navigation, location-based services and mobile advertising around the world. NAVTEQ supplies comprehensive digital location content to power automotive navigation systems, portable and wireless devices, Internet-based mapping applications and government and business solutions. The Chicago-based company was founded in 1985 and has approximately 4600 employees located in 203 offices in 45 countries.
NAVTEQ, NAVTEQ Network for Developers and Global LBS Challenge are trademarks of NAVTEQ in the U.S. and other countries. All rights reserved.
For more information contact:
Cypress Solutions
Casey O'Neill, President
Phone: 604-294-4465
Fax: 604-294-4471
coneill@cypress.bc.ca
NAVTEQ
www.navteq.com