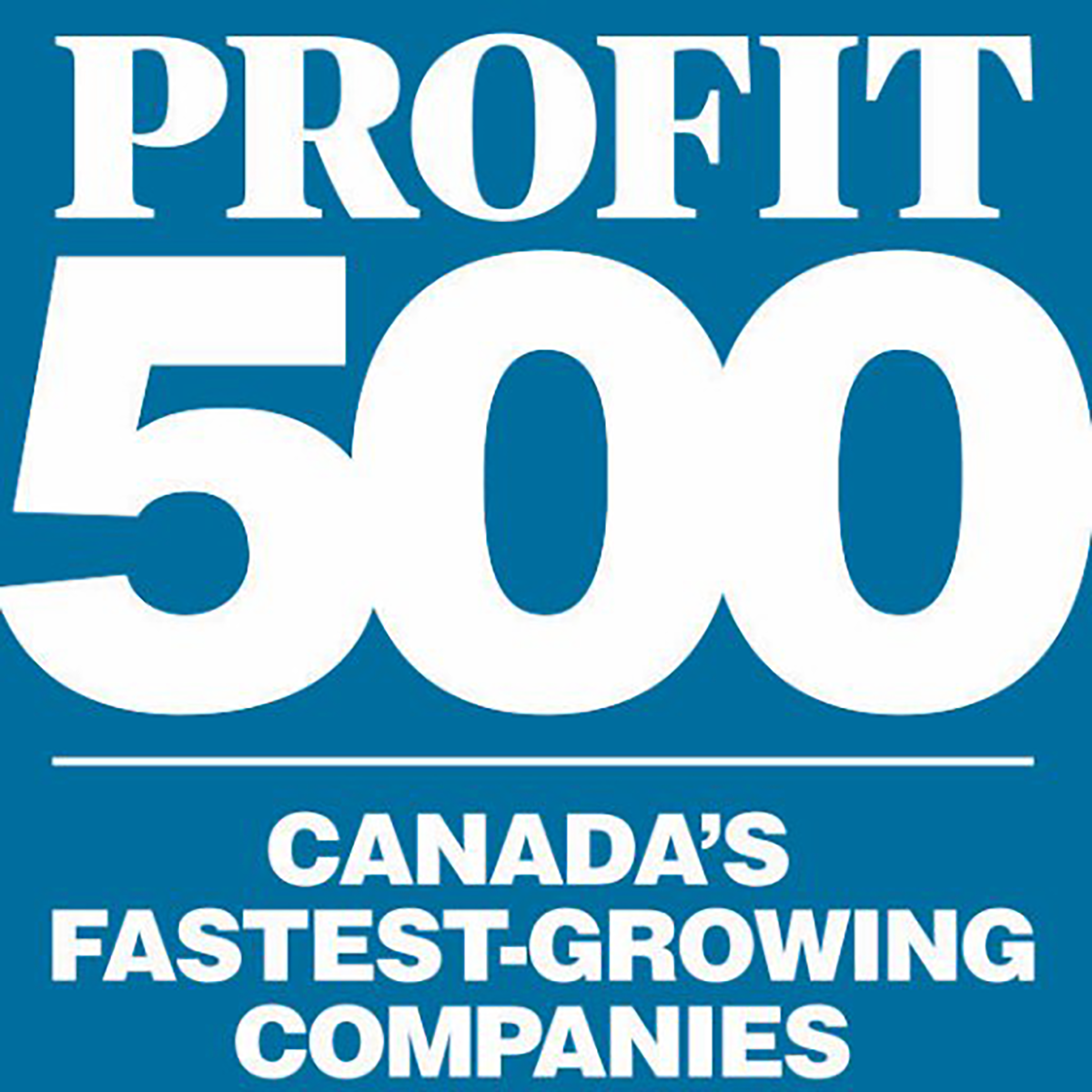 Cypress Solutions Secures Spot on PROFIT 500 for Third Consecutive Year
PROFIT and Canadian Business unveils 28th annual list of Canada's Fastest-Growing Companies
Canadian Business and PROFIT has ranked BC technology manufacturer Cypress Solutions No. 132 on the 28th annual PROFIT 500, the definitive ranking of Canada's Fastest-Growing Companies.
The PROFIT 500 ranks Canadian businesses by their five-year revenue growth, and Cypress Solutions placed on the list with revenue growth of 550 per cent.
"Companies become a part of the PROFIT 500 through innovative thinking, smart strategy and sheer grit," said James Cowan, Editor-in-Chief of PROFIT and Canadian Business. "These firms demonstrate what Canadian entrepreneurs can achieve, both at home and across the globe."
This is the third consecutive year that Cypress Solutions has been recognized on the PROFIT 500 list, which is published in the October issue of Canadian Business and at PROFITguide.com. Cypress Solutions has seen its five-year revenue growth increase almost 300 per cent, from 258 per cent when the company was first recognized by PROFIT 500 in 2014.
Matthew Murnaghan, Vice-President of Engineering at Cypress Solutions, said it's a privilege for the company to be recognized on the PROFIT 500 list for the third sequential year.
"Our continued, rapid growth is a reflection of the hard work and dedication of the Cypress team to deliver and support our solutions for the growing market; an industry requiring reliable and robust wireless connectivity."
Cypress Solutions designs and manufactures cellular and wireless gateways used for industrial and commercial applications. The company provides products and services ranging from Wi-Fi and data failover to GPS tracking of fleet vehicles, for various Canadian and American enterprises.
About PROFIT and PROFITguide.com
PROFIT: Your Guide to Business Success is Canada's preeminent media brand dedicated to the management issues and opportunities facing small and mid-sized businesses. For 34 years, Canadian entrepreneurs across a vast array of economic sectors have remained loyal to PROFIT because it's a timely and reliable source of actionable information that helps them achieve business success and get the recognition they deserve for generating positive economic and social change. Visit PROFIT online at PROFITguide.com.
About Canadian Business
Founded in 1928, Canadian Business is the longest-serving, best-selling and most-trusted business publication in the country. With a total brand readership of more than 1.1 million, it is the country's premier media brand for executives and senior business leaders. It fuels the success of Canada's business elite with a focus on the things that matter most: leadership, innovation, business strategy and management tactics. We provide concrete examples of business achievement, thought-provoking analysis and compelling storytelling, all in an elegant package with bold graphics and great photography. Canadian Business—what leadership looks like.
About Cypress Solutions
Founded in 1997, Cypress Solutions Inc. is a wireless product developer and solutions provider for industrial and commercial applications. The Burnaby-based company helps other companies implement best in class industry solutions that seamlessly integrate wireless technologies into their existing management and communication systems. From delivering information from remote and mobile locations in real time, to reinforcing communications and payment systems, the highly customizable solutions become a powerful backbone for company operations.